There are many things I absolutely love about the photo contest that mamaNANA organizes every year.  I love our crazy discussions to find a new theme (if you only knew!), the work with our illustrator Astrid M. who each year creates a fantastic illustration, and above all, I love to discover all your photos, to see them appear one by one on the web site.  It's quite magical to discover all your faces, to see these beautiful babies and toddlers... To see that women who breastfeed today are all different, that we're way beyond any clichés... And every year, I'm also touched by your trust and loyalty.
But that's the fun stuff.  Then comes the terrible (!) time when we have to pick winners and we have to set aside this great smile, that gorgeous baby, or that other funny picture... And we know we'll make three mothers happy, and disappoint several hundreds.  We spend hours and hours looking at all the photos.
Each jury member first selects his or her own list of finalists and then we compare the lists.  Some years we don't have any photos in common (and picking winners is an uphill battle!) This year, the three winners were all in our individual lists, so the process was a bit easier!
Bravo to Amandine & Matthias, Linda & Eliam, Aurélie et Sylvain!!!  A special mention for Irène et Agathe!  And bravo and thank you to all the participants (P.S. You'll receive a little gift in the next few days so check your inbox.)
First Prize: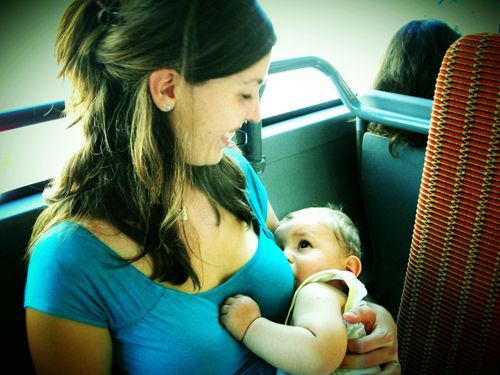 Amandine nurses Mathias (11 months) in the bus in Brussels.
Second Prize: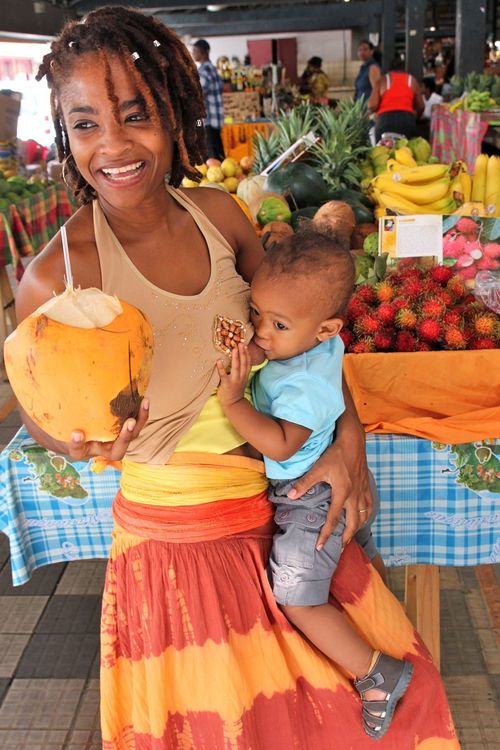 Linday nurses Elyam at the market in Fort-de-France (in the French West Indies)
Third Prize: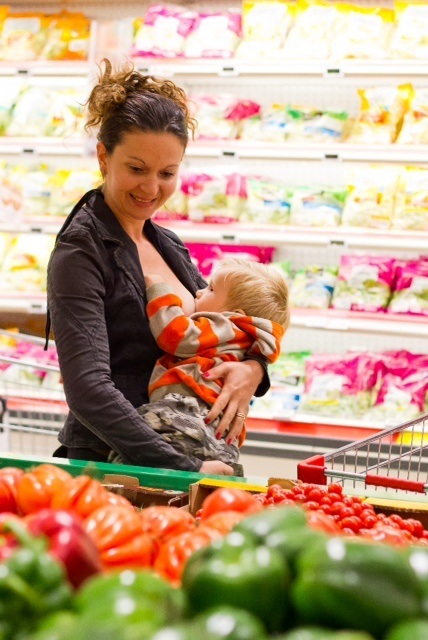 A nursing break for Aurélie & Sylvain in the produce section

And a special Mothers En Vogue prize (with a gift) for Irène et Agathe.  We had such a hard time picking just three winners that the Mothers En Vogue team (sponsors of the the contest) decided to add a fourth prize for this image and its very French touch...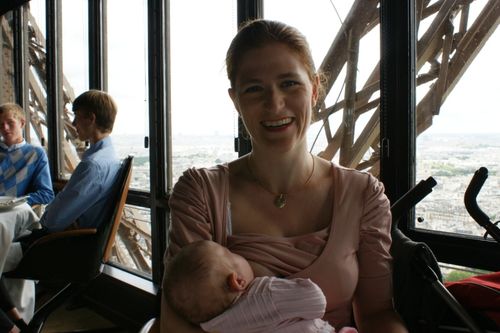 Chic breastfeeding at the Jules Verne restaurant, Irène et Agathe (3 months)
* located on the second floor of the Eiffel Tower
I will contact all winners by email and they will be able to pick their nursing wardrobe among the vast Mothers En Vogue collection on www.mamanana.com (see details of the prizes on the contest page.)
Maybe a Maya overlay tunic, a nursing cape blouse, a Noemi nursing tee or a  nursing wrapped dress ? So many choices...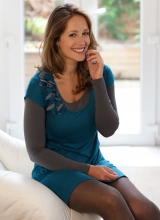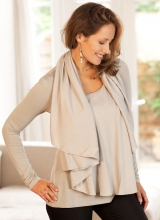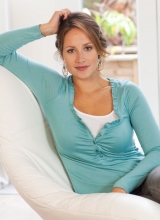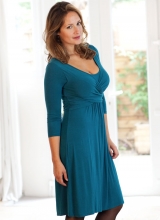 And as a conclusion to this great event, a question for you: what do you think should be the theme for the photo contest next year?